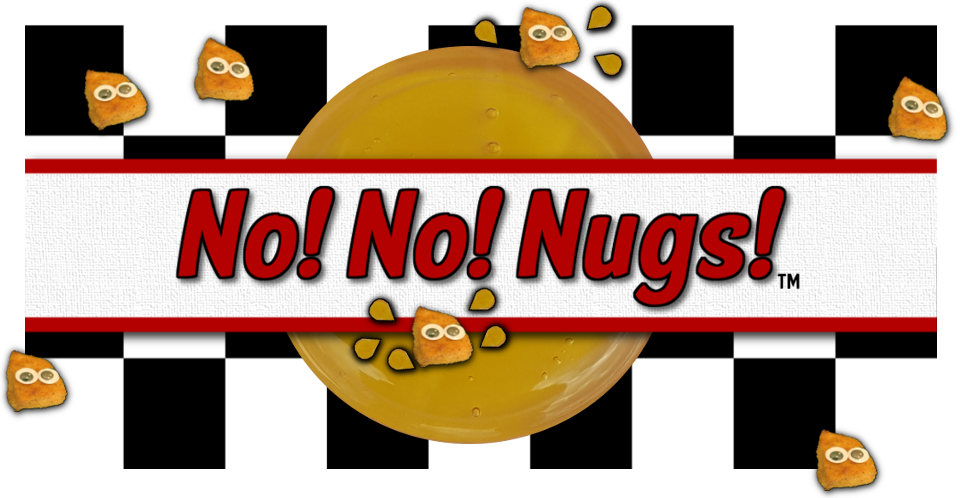 Rocksson Gaming is thrilled to announce the release of our second title: No! No! Nugs!
Currently, No! No! Nugs! is available for Android devices from the Google Play Store here.  Like S.M.A.K. robots, No! No! Nugs! is ad supported and free to play for all.  Check it out when you get a chance!
For those of you who aren't familiar with what a nug is, it's short for "Nuggets" … as in Chicken Nuggets.  Of late, our sister organization, the Rocksson Diner has had trouble with its nugs and can't keep them from splashing away its many delicious dipping sauces.  (It's well known that nugs love to play in dipping sauce.)
You've never eaten at (or heard of) the Rocksson Diner you say?  Well then, you're missing out!  Established in the 1950's the Rocksson Diner has stayed faithful to serving great platters and side dishes ever since.  Those of us here at Rocksson Gaming eat at the Rocksson Diner so frequently that we've decided to pay homage to its original menu by using it as the Main Menu screen for No! No! Nugs!  Take a look;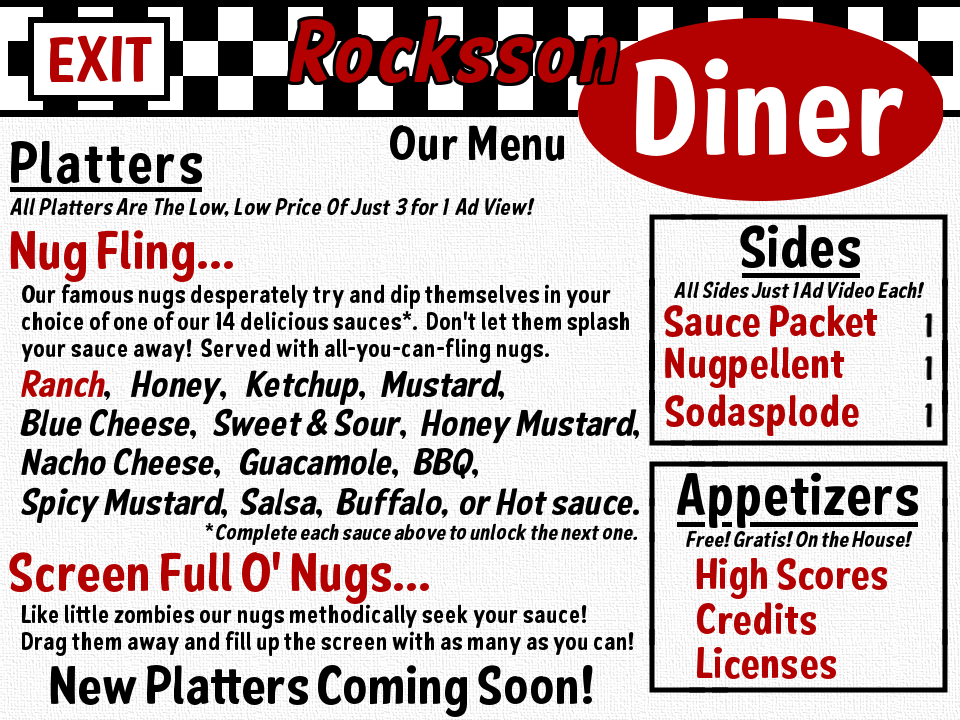 Rocksson Diner is best known for its Nug Fling platter.  Served with "all-you-can-fling" nugs, the Nug Fling platter is certain to satisfy even the heartiest of nug-flinging appetites!  To make your mouth water, here are some Nug Platter screen shots that feature Rocksson Diner's delicious Ranch and Ketchup dipping sauces;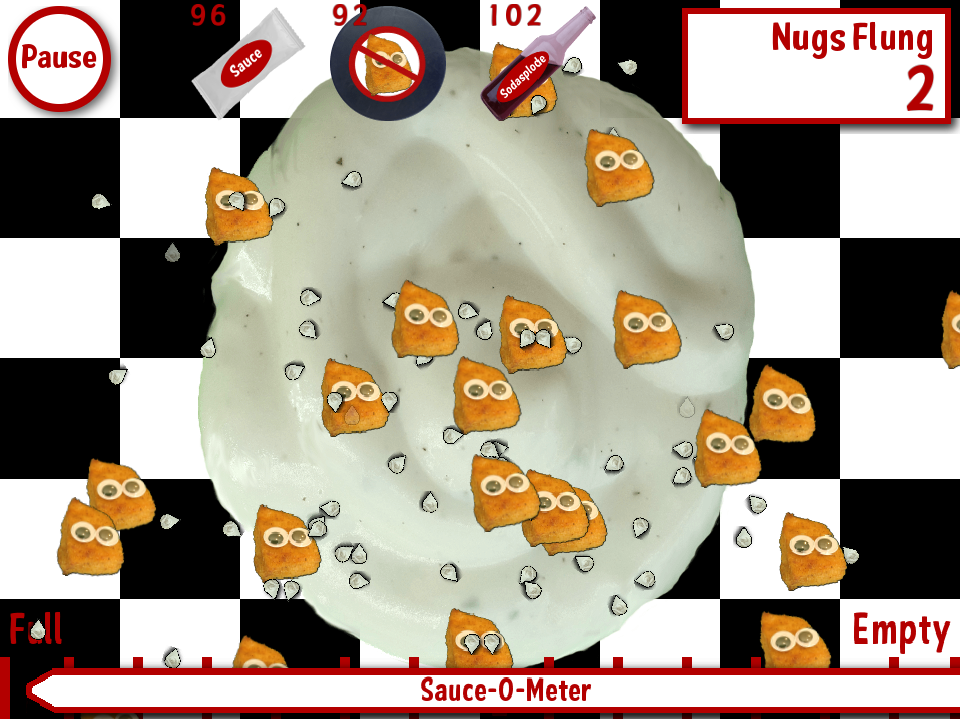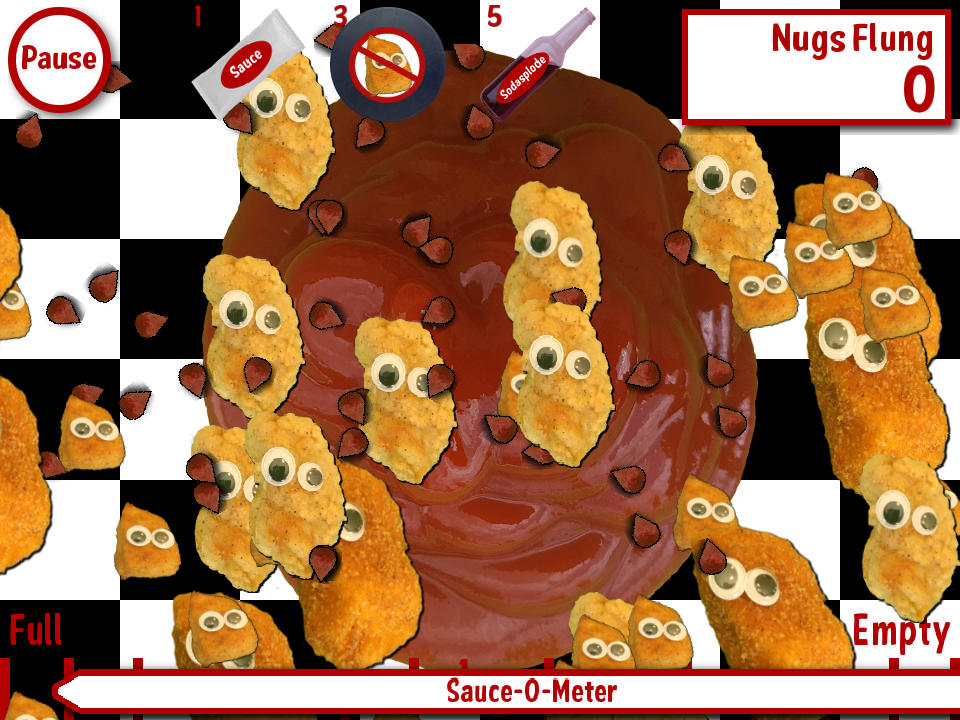 And of course, as you can see from the pictures, there's no shortage of nugs.  In fact, they're everywhere!  So, if you find yourself with a hankering for nug flinging, take a trip to the Rocksson Diner via No! No! Nugs! today.  Open 24 hours.
God Bless.
-Adam
Credits related to images or videos that are a part of this post can be found here.